TUNA 600 DC PL
"TUNA 600 DC PL" has inherited all the better running and hydrodynamic characteristics of our boat production. The spectacular, sporty, rapid appearance will bring not only aesthetic pleasure, but also a vibrant and dynamic feeling of speed on the water. And its controllability allows to feel like a master of the water element.
At the process of planning the organization of the internal volume, everything was subjected to a single goal – aboard a boat should comfortably accommodate a big friendly company with a large baggage. The lockers and side pockets volumes was calculated based on this. The spacious niches for small items are installed at the boards cladding. The left side pocket can easily fit folded spinning rods. The starboard sheathing is divided into two pockets. Of course, attention is paid to the acoustics installation, because, after all, what company will come out for a ride without music!
The impressive dimensions of stern locker amazes with its capacity after the first acquaintance with it, and continues to delight its owner during operation the boat, each time astonishing with the amount of baggage that can be placed there, e.g. rods, a top-light stick, etc.
"Bimini top" is hidden in a special formed locker with a cover, in which you can put additionally some lengthy items, e.g. rods, a top-light stick, etc. There is a large glove box with a tinted polycarbonate cover organized in the passenger console, in which mobile phones, maps, binoculars, sunglasses, and other small-scale items will feel themselves comfortable.
Bow lengthwise lockers freely accommodate a tourist furniture necessary for the campsite for a picnic on the beach. And the bow locker can be converted into an aerator for the preservation of catch on long fishing trips.
To ensure the unsinkability – a foamable material Elastospray™1652/3 is used, which is confirmed by a certificate of Ukrainian Ministry of Health. Due to its use the hull became even more quiet.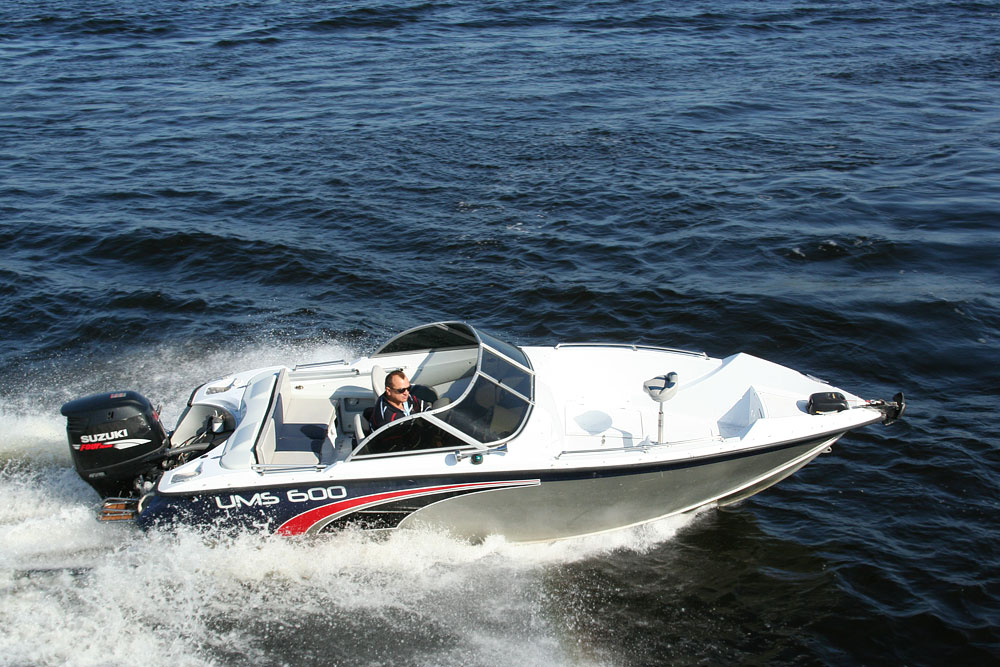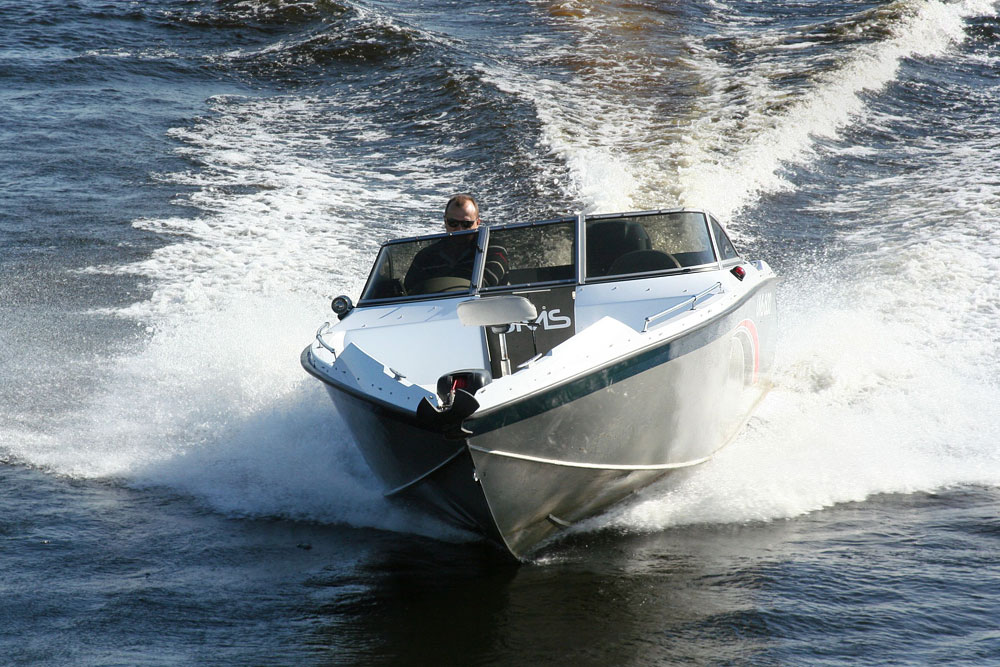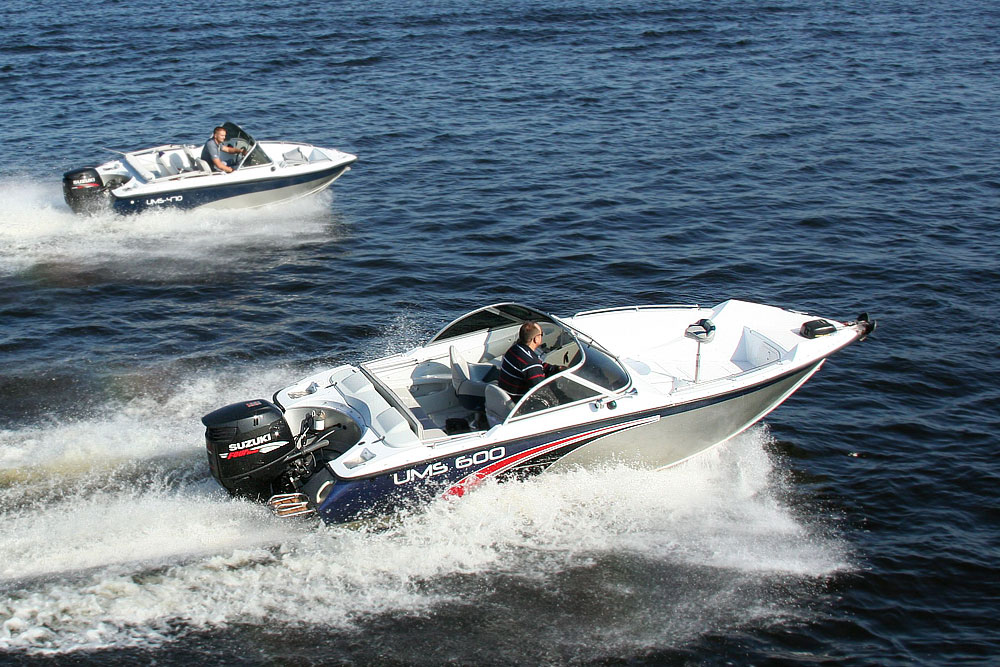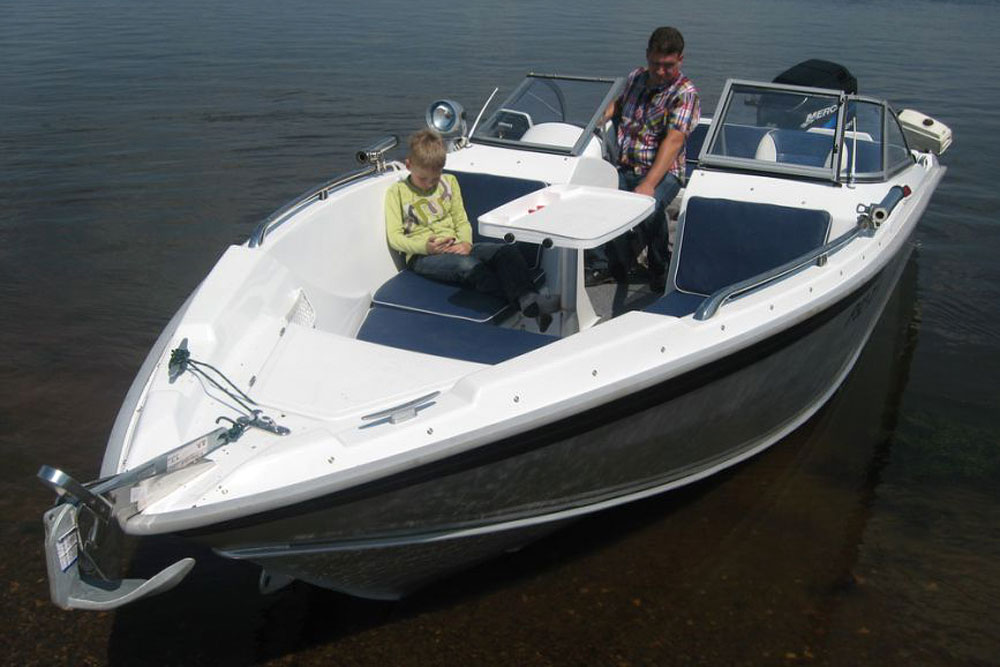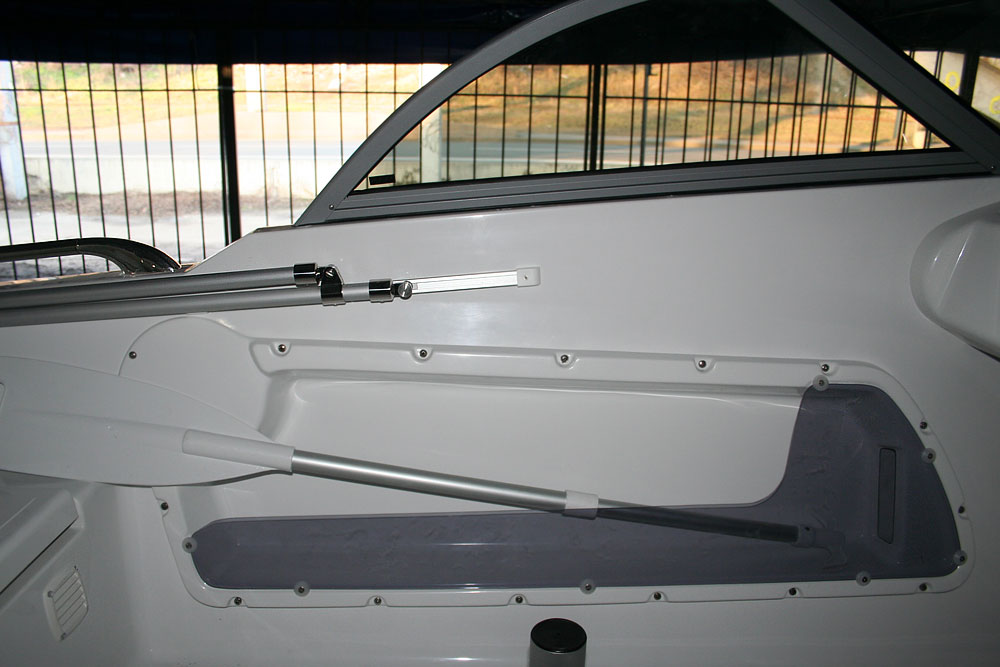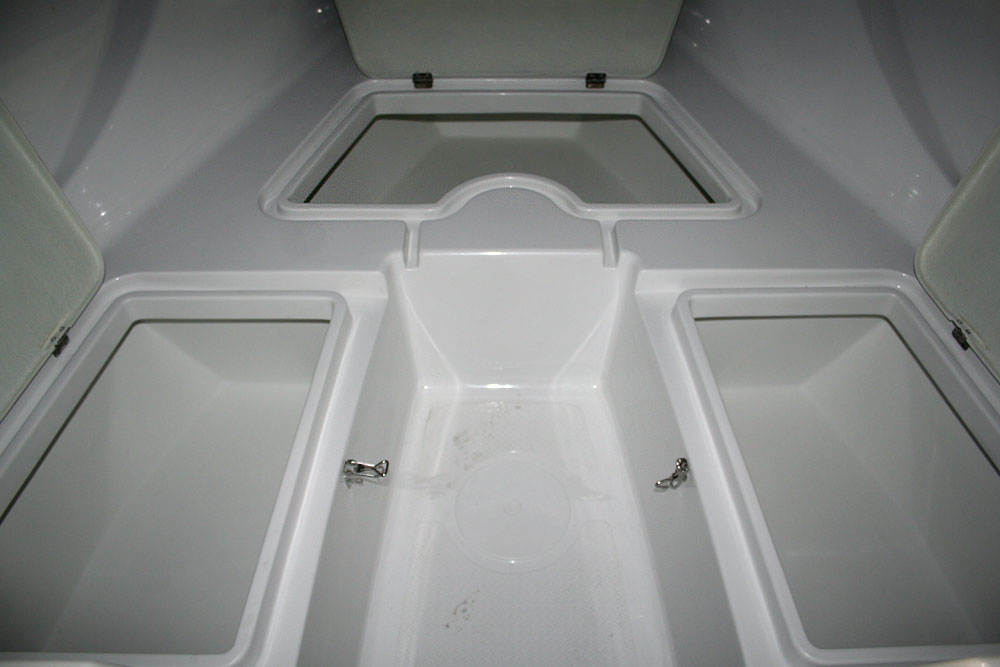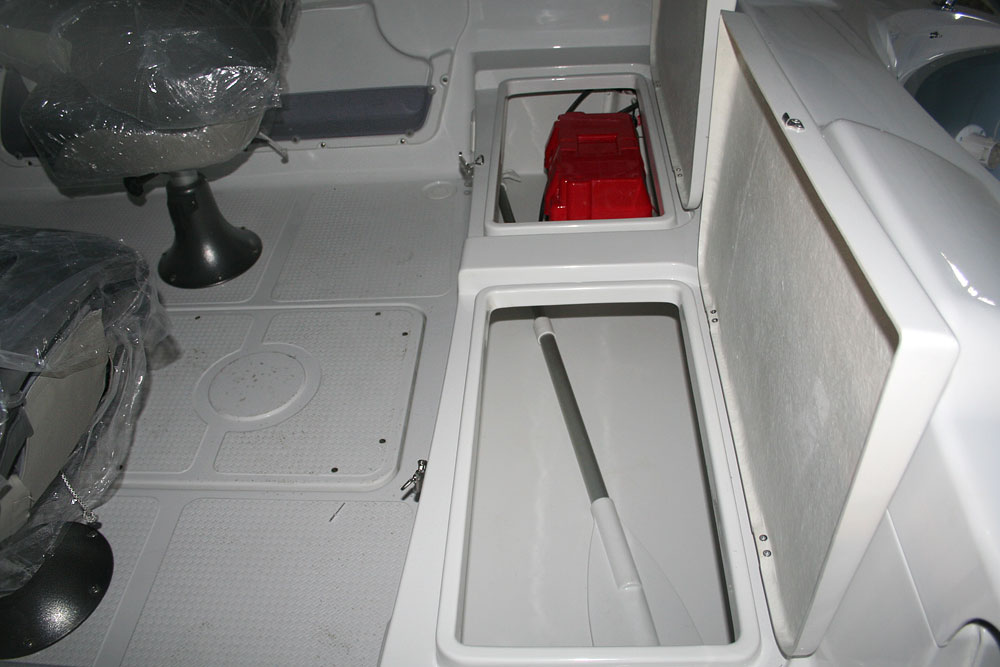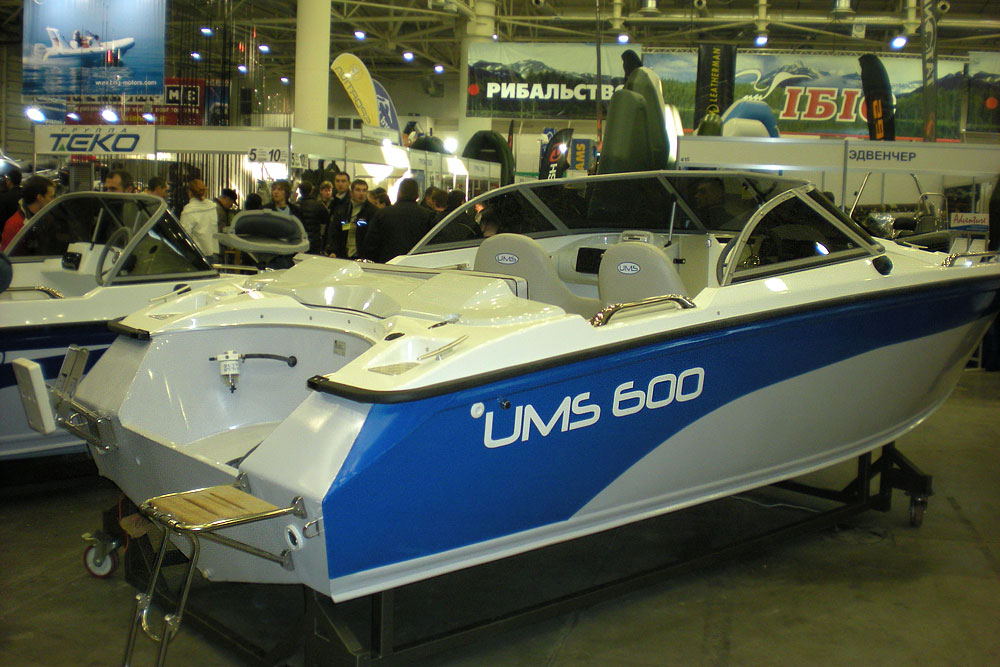 | | |
| --- | --- |
| Design category | C |
| Power supply | 12 V DC |
| Maximum displacement, kg | 1580 |
| Carrying capacity, kg | 642 |
| Passenger capacity, pers. | 7 |
| Curb weight (max.), kg | 925 |
| Maximum engine weight, kg | 230 |
| Engine power recomm., h.p. | 150 |
| Engine power, h.p. | 200 |
| Fuel tank capacity, l | 150 |
| Dry weight (without engine), kg | 700 |
| Hull material | 5083 |
| Bilge thickness, mm | 4 |
| Deadrise amidships, ° | 22,5 |
| Deadrise at transom, ° | 17 |
| Transom height, m | 0,51 (L) |
| Depth, m | 1,173 |
| Draft, m | 0,35 |
| Height overall, m | 1,6 |
| Beam waterline, m | 1,9 |
| Beam overall, m | 2,16 |
| Length waterline, m | 5,1 |
| Length of hull, m | 6,1 |
| Length overall, m | 6,1 |